Sai Ashraya
---
Silicon Valley BizJournals reported that in 2013 over 1 million people live in the Bay Area that are too poor to meet their basic needs. A recent 2016 study by the Silicon Valley Institute for Regional Studies recorded that 11.3% of bay area population are below the poverty live. Over 15,000 people will be HOMELESS tonight in the bay area.
Fifteen thousand Homeless people right in our neighborhood – hard to believe, isn"'"t it? Over 22% of ALL CHILDREN in the UNITED STATES OF AMERICA now live in poverty. Up to 1 in 4 requests for food assistance at food banks for hungry people are turned away due to great demand. Mind-boggling statistics and deeply affecting numbers!! What would you do knowing that our rich bay area neighborhood is actually home to thousands of homeless and poor people?
We met with them one on one on a monthly basis and charted out a plan to take them out of homelessness. We have support from the Dillard"'"s foundation, Melinda Gates Foundation and from the City of San Jose to create a large-scale plan to provide permanent solutions to our homeless brethren. Remember, the only difference between them and us is they did not get an opportunity while we did. We find we cannot live in peace when our own brothers and sisters go hungry and sleep under the open sky.
What is our plan?
Every drop of sweat counts, every second, every thought counts. Unless we eradicate homelessness we cannot begin to address bigger problems, like crime and violence in the society. The worrisome part of these homeless people is not that their kids don't get enough to eat, but it is that their kids don't get enough love. If kids aren't given that much love and attention at such a young age they will never know what is compassion and what is kindness. Today"'"s homeless and hungry kids become tomorrow's criminals. If we want to eradicate crime we have to educate these kids, show them love and teach them moral values. That is what we strive to do in Sai Ashraya.
Lives touched (Jan 2017 to May 2018)
- 5200 homeless poeple served across USA
Service activities ranging from food, basic clothing(hoodie, socks, gloves etc), sleeping bags, hygiene kits, helping in construction of homes after hurricane harvey.
- More importantly 7 homeless teens brought to stability
As per the command of our Divine Lord the Sai Ashraya team has been working towards providing a permanent solution to homelessness (i.e) moving them from Street to Stability. We have facilitated skill based training & employment oppurtinities to 7 homeless teens who were earlier in streets & shelters. They are now earning a 4 digit salary every month.
Is your heart saying yes ?

Serve your community. Purify your heart.

Experience the joy of giving


Join Us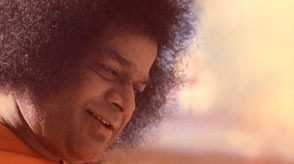 Where there is 'I', there is no Sai;
wherever there is Sai, there is no 'I'.
- Baba